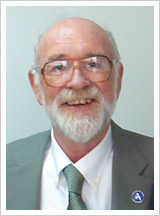 Rudolph J. Jaeger, PhD. DABT ERT
Dr. Jaeger is the principal scientist at EMI, the company he founded in 1986. Dr. Jaeger has served as a faculty member at the New York University School of Medicine. He is a Diplomate of the American Board of Toxicology and has served as a Registered Environmental Assessor in California. He is a Certified Lead Inspector/Risk Assessor in New Jersey. He is a European Registered Toxicologist with memberships in the UK and Swiss Societies of Toxicology.
At NYU, Dr. Jaeger held the rank of Research Professor on the faculty of the Institute of Environmental Medicine, NYU Medical Center and School of Medicine. Prior to that, Dr. Jaeger served on the faculty of the Harvard School of Public Health.
While at NYU, Dr. Jaeger also served as Visiting Lecturer and, subsequently, Instructor in the Continuing Education Program at the Harvard University School of Public Health.
Dr. Jaeger is also founder and president of CH Technologies (USA) Inc. (www.chtechusa.com). Founded in 1994, CH Technologies is a research enterprise specializing in pharmaceutical aerosol generation and inhalation toxicology exposure systems for animal research. In the area of inhalation toxicology research and development, he holds a US Patent for a Nose-Only Flow-Past Inhalation System for laboratory research.
CV available upon request.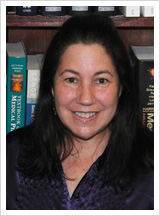 Arlene Weiss, M.S. DABT ERT
Ms. Weiss received her Master's Degree in Environmental Health Sciences (Epidemiology) from New York University. A Senior Scientist with EMI, She is a Board Certified Toxicologist (Diplomate of the American Board of Toxicology) and European Registered Toxicologist. An adjunct faculty member of the New York University School of Medicine, Ms. Weiss also serves on the faculty of Mount Sinai School of Medicine, Dept. of Preventive Medicine, and is Course Director and lecturer for the graduate course toxicology program in the School of Public Health.
Ms. Weiss is a skilled researcher of published literature for specific compounds and toxicants. She excels in formulating risk assessment opinions with respect to adverse health effects and target organ toxicity. Her experience in toxicology focuses on hazard assessment, risk interpretation and safety evaluation. Based on a client's need, a risk assessment is performed for specific sites under specific conditions of use/exposure given specific toxicants and exposure scenarios. Ms. Weiss has overseen numerous risk assessments under the State of California Proposition 65 with regard to consumer product labeling issues.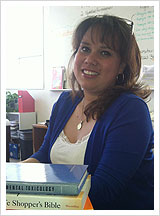 Director Regulatory Affairs, Senior Environmental Scientist
Luisa Toro, a nature and policy admirer, brings EMI knowledge and extensive experience in Environmental Policy, Environmental Science and Earth Science. Bilingual in English and Spanish, she assists EMI clients with an astute environmental perspective that affords nuanced and valuable insights relating to regulatory issues concerning public health and environmental impact. Working in conjunction with her EMI team members, Luisa's regulatory expertise is complemented by her comprehensive understanding of the US and Canada consumer product safety regulations.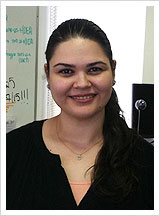 Senior Regulatory Compliance Chemist
Jona Isufi, an educator at heart, brings to EMI vast knowledge, passion and experience in Chemistry, Biochemistry and Mathematics. With a broad knowledge of regulations in North America, Jona's compliance efforts are enhanced by the understanding and undertaking of the US and Canada consumer product quantitative assessments. Trilingual in Albanian, English and Italian, she is an integral part of the EMI team well equipped to protect the interests of our clients.